Logivest had the exclusive mandate of PPG Deco for advising on a logistics property transacion in Mönchengladbach. The new proprietor of the object with an overall area of around 7,500 sqm is a medium-sized company in the logistics and transportation sector. At this location the company will operate the logistics processes for a client in the field of the wholesale of paint. A non-disclosure agreement exists for the purchase price.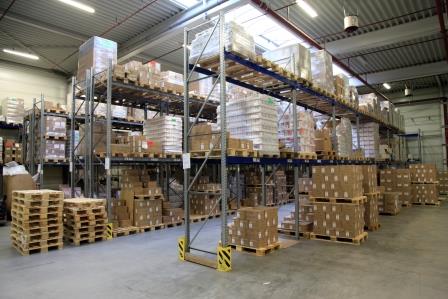 The object separates into three product warehouses with an area of approx. 1,189 sqm, 2,244 sqm and 2,037 sqm respectively, as well as a picking area with 763 sqm. There are office and social areas of more than 1,000 sqm. "It is an advantage of this logistics property that it has a water hazard class (WHC) certification which allows the storage of substances hazardous to water, because the approval process for the storage of hazardous substances becomes more and more difficult", says Thomas Schmidt, CEO of Logivest NRW GmbH. The logistics property is situated on a 46,000 sqm parcel of land, with 29,670 sqm not being developed yet and thus providing expansion opportunities.
Prime infrastructure

The logistics property is located in the south of the city of Mönchengladbach in the industrial park Güdderath, providing access to freeways A61 (approx. 1.7 km/3 min.), A46 (approx. 3.7 km/5 min.), A44 (approx. 2.8 km/4 min) and A52 (14 km/10 min.). Additionally the next access point to the public transportation system is just a few minutes of walking distance away and the city center of Mönchengladbach can be reached in a minimum of time. "The excellent accessability of the property via different modes of transport is a strategic advantage, as this ensures an efficient distribution of goods. In addition this property is an attractive and easy to reach workplace for the current and future staff", Schmidt continues.