Gödde GmbH & Co. KG, part of the Hoffmann Group, which specialises in trade of professional quality tools, has rented more than 8,600 square meters of hall space and approx. 70 square meters of office and social space. Logivest has marketed the vacant space in Pulheim on an exclusive commission basis. The logistics real estate experts found Gödde, a perfect-fit tenant who has now expanded its storage capacity in the north of Cologne, within just two weeks.
"The property is located in No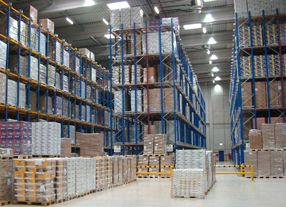 rth Rhine-Westphalia, close to Cologne, in a very convenient location to the A1 and A57 motorways and has a separate access road directly in front of the delivery zone. Thanks to its outstanding equipment, this ultra-modern logistics property also enables the implementation of optimum logistics processes," explains Thomas Schmidt, Managing Director of Logivest NRW GmbH, explaining the property's special features.