Personalberatung Headgate GmbH and the settlement platform Gewerbegebiete.de will combine their location and personnel competence on the platform with the start of their cooperation on 01.09.2018.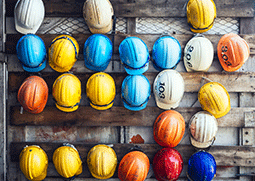 Gewerbegebiete.de is one of the leading settlement platforms for logistics, production and trading companies as well as local authorities and business development agencies. In addition to comprehensive area and infrastructure data, the Logivest GmbH service offers detailed information on population density and the availability of workers in a region.
"After the development of land and real estate, new companies also need employees to operate a new location. Due to the tense situation on the labour market, however, this cannot be easily illustrated in every region. In order to support our customers beyond the settlement consultation, we enter into a value-adding partnership with Headgate. Our customers also have the opportunity to contact specialists when searching for a location," explains Kuno Neumeier, Managing Director of Logivest GmbH.
Headgate has been one of the established personnel consultancies in the logistics sector for many years and has a top-class network of several thousand candidates, especially for the recruitment of specialists and executives.
"The early knowledge of settlement interests gives us the opportunity to use our candidate network. The platform Gewerbegebiete.de thus provides us with an additional vehicle for identifying new customers, but especially new candidates. Job seekers will also be able to use the platform to find out about the latest vacancies in their region and get in touch with us," adds Tim Oldiges, Managing Director of Headgate GmbH.
The cooperation results in an efficient merger of both networks, so that in the end both industrial companies and logistics service providers as well as candidates will benefit from the solution.