THE LOGIVEST TEAM
BRINGING TOGETHER WHAT BELONGS TOGETHER.
Our team of experienced logistics property consultants is equipped with comprehensive specialist knowledge in the rental market for logistics real estate in all key logistics areas throughout Germany. We are more than happy to answer your questions regarding logistics property.

It is our objective to apply our experience, knowledge and commitment to provide you with the best support possible.
Letting
Site assessment and location advice
Transaction and development consulting
Plots
Gewerbegebiete.de
Contact us!
We are happy to help.
Rental
Location consultancy
Development-
and investment consultancy
Brokerage
of logistics property
Gewerbegebiete.de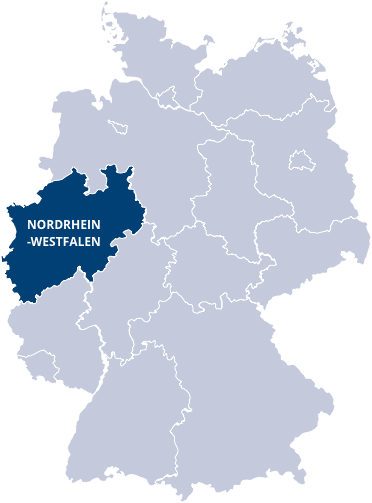 RENTAL SACHSEN
ADDRESS:
Logivest GmbH
Oberanger 24
80331 München
Headquater: +49 89 38 88 88 50
Fax: +49 89 38 88 88 529
This email address is being protected from spambots. You need JavaScript enabled to view it.
RENTAL THÜRINGEN
ADDRESS:
Logivest GmbH
Podbielskistraße 333
30659 Hannover
Headquater: +49 89 38 88 88 50
Fax: +49 89 38 88 88 529
This email address is being protected from spambots. You need JavaScript enabled to view it.
RENTAL HESSEN
ADDRESS:
Logivest GmbH
Podbielskistraße 333
30659 Hannover
Headquater: +49 89 38 88 88 50
Fax: +49 89 38 88 88 529
This email address is being protected from spambots. You need JavaScript enabled to view it.
RENTAL BREMEN
ADDRESS:
Logivest GmbH
Universitätsallee 5
28359 Bremen
Headquater: +49 421 64 86 86 00
Fax: +49 421 64 86 86 099
This email address is being protected from spambots. You need JavaScript enabled to view it.
RENTAL NIEDERSACHSEN
ADDRESS:
Logivest GmbH
Podbielskistraße 333
30659 Hannover
Headquater: +49 89 38 88 88 50
Fax: +49 89 38 88 88 529
This email address is being protected from spambots. You need JavaScript enabled to view it.
RENTAL HAMBURG
ADDRESS:
Logivest GmbH
Ludwig-Erhard-Straße 18
20459 Hamburg
Headquater: +49 40 42 31 99 90 0
Fax: +49 89 38 88 88 529
This email address is being protected from spambots. You need JavaScript enabled to view it.
RENTAL SACHSEN-ANHALT
ADDRESS:
Logivest GmbH
Oberanger 24
80331 München
Headquater: +49 89 38 88 88 50
Fax: +49 89 38 88 88 529
This email address is being protected from spambots. You need JavaScript enabled to view it.
RENTAL RHEINLAND-PFALZ
ADDRESS:
Logivest GmbH
Oberanger 24
80331 München
Headquater: +49 89 38 88 88 50
Fax: +49 89 38 88 88 529
This email address is being protected from spambots. You need JavaScript enabled to view it.
RENTAL SAARLAND
ADDRESS:
Logivest GmbH
Oberanger 24
80331 München
Headquater: +49 89 38 88 88 50
Fax: +49 89 38 88 88 529
This email address is being protected from spambots. You need JavaScript enabled to view it.
RENTAL SCHLESWIG-HOLSTEIN
ADDRESS:
Logivest GmbH
Oberanger 24
80331 München
Headquater: +49 89 38 88 88 50
Fax: +49 89 38 88 88 529
This email address is being protected from spambots. You need JavaScript enabled to view it.
RENTAL MECKLENBURG-VORPOMMERN
ADDRESS:
Logivest GmbH
Oberanger 24
80331 München
Headquater: +49 89 38 88 88 50
Fax: +49 89 38 88 88 529
This email address is being protected from spambots. You need JavaScript enabled to view it.
Thomas Schmidt

Managing Director Logivest NRW GmbH
+49 221 17 08 58 0
This email address is being protected from spambots. You need JavaScript enabled to view it.
This email address is being protected from spambots. You need JavaScript enabled to view it.
Kresimir Basic

Head of Letting, NRW
+49 221 17 08 58 0
This email address is being protected from spambots. You need JavaScript enabled to view it.
This email address is being protected from spambots. You need JavaScript enabled to view it.
Fabian Hartmann

Consultant Industrial & Logistics (Letting)
+49 221 17 08 58 17
This email address is being protected from spambots. You need JavaScript enabled to view it.
This email address is being protected from spambots. You need JavaScript enabled to view it.
Marlon Bäumler

Junior Consultant Industrial & Logistics (Letting)
+49 221 17 08 58 12
This email address is being protected from spambots. You need JavaScript enabled to view it.
This email address is being protected from spambots. You need JavaScript enabled to view it.
Dennis Gausel

Junior Consultant Industrial & Logistics (Letting)
+49 57 42 80 39 011
This email address is being protected from spambots. You need JavaScript enabled to view it.
This email address is being protected from spambots. You need JavaScript enabled to view it.
Nikolai Windhäuser

Manager Logivest Stuttgart GmbH
+49 711 75 85 97 90
This email address is being protected from spambots. You need JavaScript enabled to view it.
This email address is being protected from spambots. You need JavaScript enabled to view it.
Ingo Volk
Head of Industrial & Logistics (Letting) Baden-Wurttemberg
+49 711 75 85 97 913
This email address is being protected from spambots. You need JavaScript enabled to view it.
This email address is being protected from spambots. You need JavaScript enabled to view it.
Dominik Walter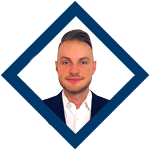 Consultant Industrial & Logistics (Letting)
+49 711 75 85 97 914
This email address is being protected from spambots. You need JavaScript enabled to view it.
This email address is being protected from spambots. You need JavaScript enabled to view it.
Stefan Moor

Head of Industrial & Logistics (Letting) Nürnberg
+49 89 38 88 88 51 83
This email address is being protected from spambots. You need JavaScript enabled to view it.
This email address is being protected from spambots. You need JavaScript enabled to view it.
Alexander Meiringer

Consultant Letting South-East-Bavaria
+49 89 38 88 88 51 81
This email address is being protected from spambots. You need JavaScript enabled to view it.
This email address is being protected from spambots. You need JavaScript enabled to view it.
Udo Zoller

Consultant Industrial & Logistics (Letting)
+49 89 38 88 88 51 89
This email address is being protected from spambots. You need JavaScript enabled to view it.
This email address is being protected from spambots. You need JavaScript enabled to view it.
Katarina Duvnjak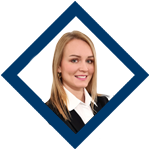 Consultant Industrial & Logistics (Letting)
+49 911 27 42 72 73
This email address is being protected from spambots. You need JavaScript enabled to view it.
This email address is being protected from spambots. You need JavaScript enabled to view it.
Luis Kammermeier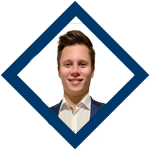 Consultant Industrial & Logistics (Letting)
+49 911 27 42 72 74
This email address is being protected from spambots. You need JavaScript enabled to view it.
This email address is being protected from spambots. You need JavaScript enabled to view it.
Michael Siebdrath

Head of Industrial & Logistics (Letting) Leipzig/ Berlin
+49 89 38 88 88 51 85
This email address is being protected from spambots. You need JavaScript enabled to view it.
This email address is being protected from spambots. You need JavaScript enabled to view it.
Rainer Bornfleth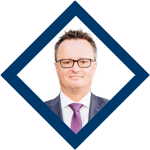 Consultant Industrial & Logistics (Letting)
+49 30 44 55 0 10
This email address is being protected from spambots. You need JavaScript enabled to view it.
This email address is being protected from spambots. You need JavaScript enabled to view it.
Rainer Bornfleth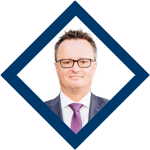 Consultant Industrial & Logistics (Letting)
+49 30 44 33 55 0 10
This email address is being protected from spambots. You need JavaScript enabled to view it.
This email address is being protected from spambots. You need JavaScript enabled to view it.
Michael Siebdrath

Head of Industrial & Logistics (Letting) Leipzig/ Berlin
+49 89 38 88 88 51 85
This email address is being protected from spambots. You need JavaScript enabled to view it.
This email address is being protected from spambots. You need JavaScript enabled to view it.
Michael Siebdrath

Head of Industrial & Logistics (Letting) Leipzig/ Berlin
+49 89 38 88 88 51 85
This email address is being protected from spambots. You need JavaScript enabled to view it.
This email address is being protected from spambots. You need JavaScript enabled to view it.
Dennis Grube

Consultant Investment
+49 171 97 80 183
This email address is being protected from spambots. You need JavaScript enabled to view it.
This email address is being protected from spambots. You need JavaScript enabled to view it.
Michael Siebdrath

Head of Industrial & Logistics (Letting) Leipzig/ Berlin
+49 89 38 88 88 51 85
This email address is being protected from spambots. You need JavaScript enabled to view it.
This email address is being protected from spambots. You need JavaScript enabled to view it.
Ralf Döring

Head of Industrial & Logistics (Letting) Hannover
+49 511 94 27 30 10
This email address is being protected from spambots. You need JavaScript enabled to view it.
This email address is being protected from spambots. You need JavaScript enabled to view it.
Daniel Gerlach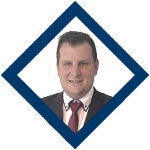 Consultant Industrial & Logistics (Letting)
+49 511 94 27 30 12
This email address is being protected from spambots. You need JavaScript enabled to view it.
This email address is being protected from spambots. You need JavaScript enabled to view it.
Marvin Hesse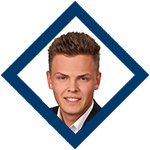 Junior Consultant Industrial & Logistics (Letting)
+49 40 42 31 99 90 12
This email address is being protected from spambots. You need JavaScript enabled to view it.
This email address is being protected from spambots. You need JavaScript enabled to view it.
Sören Bredenkamp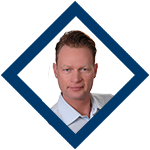 Consultant Industrial & Logistics (Letting)
+49 42 16 48 68 010
This email address is being protected from spambots. You need JavaScript enabled to view it.
This email address is being protected from spambots. You need JavaScript enabled to view it.
Ineke Rasmussen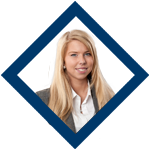 Jumior Consultant Industrial & Logistics (Letting)
+49 42 16 48 68 012
This email address is being protected from spambots. You need JavaScript enabled to view it.
This email address is being protected from spambots. You need JavaScript enabled to view it.
Sabine Messerer

Consultant Industrial & Logistics (Letting)
+49 89 38 88 88 51 84
This email address is being protected from spambots. You need JavaScript enabled to view it.
This email address is being protected from spambots. You need JavaScript enabled to view it.
Holger Wilkening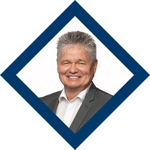 Consultant Industrial & Logistics (Letting)
+49 63 63 84 33 01 0
This email address is being protected from spambots. You need JavaScript enabled to view it.
This email address is being protected from spambots. You need JavaScript enabled to view it.
Sabine Messerer

Consultant Industrial & Logistics (Letting)
+49 89 38 88 88 51 84
This email address is being protected from spambots. You need JavaScript enabled to view it.
This email address is being protected from spambots. You need JavaScript enabled to view it.
Daniel Gerlach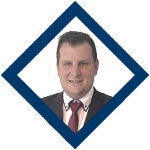 Consultant Industrial & Logistics (Letting)
+49 511 94 27 30 12
This email address is being protected from spambots. You need JavaScript enabled to view it.
This email address is being protected from spambots. You need JavaScript enabled to view it.
Carim Rabi

Consultant Industrial & Logistics (Letting)
+49 151 56 25 80 59
This email address is being protected from spambots. You need JavaScript enabled to view it.
This email address is being protected from spambots. You need JavaScript enabled to view it.
Jürgen Leonhard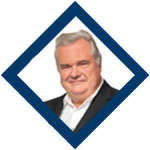 Consultant Industrial & Logistics (Letting)
+49 68 97 96 33 0 10
This email address is being protected from spambots. You need JavaScript enabled to view it.
This email address is being protected from spambots. You need JavaScript enabled to view it.
LOCATION CONSULTANCY
NATIONWIDE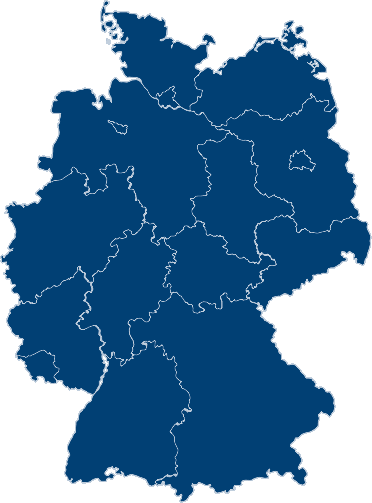 LOCATION CONSULTANCY
NATIONWIDE
ADDRESS:
Logivest Concept GmbH
Oberanger 24
80331 Munich
Germany
T: +49 89 38 88 88 50
F +49 89 38 88 88 529
This email address is being protected from spambots. You need JavaScript enabled to view it.
Jan Becker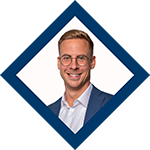 Senior Logistics Consultant
+49 89 38 88 88 52 81
This email address is being protected from spambots. You need JavaScript enabled to view it.
This email address is being protected from spambots. You need JavaScript enabled to view it.
Marco Mendes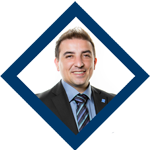 Consultant Data Analytics and BI
+49 89 38 88 88 520
This email address is being protected from spambots. You need JavaScript enabled to view it.
This email address is being protected from spambots. You need JavaScript enabled to view it.
DEVELOPMENT- AND INVESTMENT CONSULTANCY
NATIONWIDE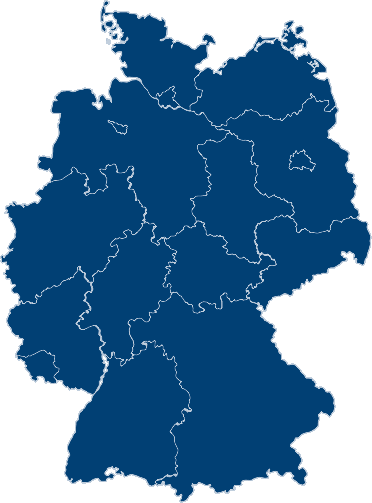 DEVELOPMENT- AND INVESTMENT CONSULTANCY
NATIONWIDE
ADDRESS
Logivest GmbH
Oberanger 24
80331 Munich
Germany
T +49 89 38 88 88 50
F +49 89 38 88 88 529
This email address is being protected from spambots. You need JavaScript enabled to view it.
Carsten Felix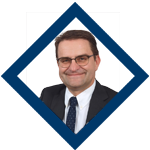 Senior Project Manager LOGIVEST GmbH
+49 89 38 88 88 5 -180
This email address is being protected from spambots. You need JavaScript enabled to view it.
This email address is being protected from spambots. You need JavaScript enabled to view it.
Kuno Neumeier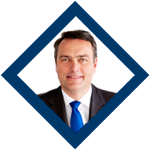 Managing Director LOGIVEST GmbH
+49 89 38 88 88 50
This email address is being protected from spambots. You need JavaScript enabled to view it.
This email address is being protected from spambots. You need JavaScript enabled to view it.
Nikolai Windhäuser

Manager Logivest Stuttgart GmbH
+49 711 75 85 97 90
This email address is being protected from spambots. You need JavaScript enabled to view it.
This email address is being protected from spambots. You need JavaScript enabled to view it.
Alexandra Schaeblen

Assistant to the Board, Investment Consultant
+49 89 38 88 88 513
This email address is being protected from spambots. You need JavaScript enabled to view it.
This email address is being protected from spambots. You need JavaScript enabled to view it.
BROKERAGE OF LOGISTICS PROPERTY
NATIONWIDE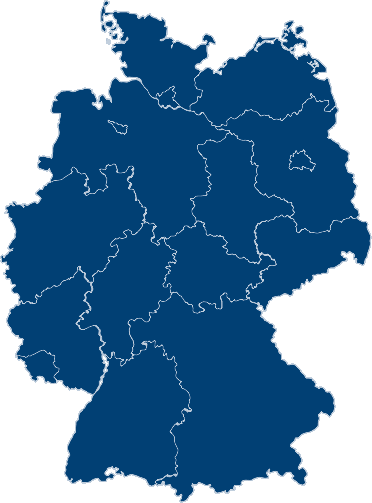 BROKERAGE OF LOGISTICS PROPERTY
NATIONWIDE
ADDRESS
Logivest GmbH
Oberanger 24
80331 Munich
Germany
T +49 89 38 88 88 50
F +49 89 38 88 88 529
This email address is being protected from spambots. You need JavaScript enabled to view it.
Kuno Neumeier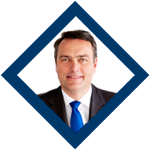 Managing Director LOGIVEST GmbH
+49 89 38 88 88 50
This email address is being protected from spambots. You need JavaScript enabled to view it.
This email address is being protected from spambots. You need JavaScript enabled to view it.
GEWERBEGEBIETE.DE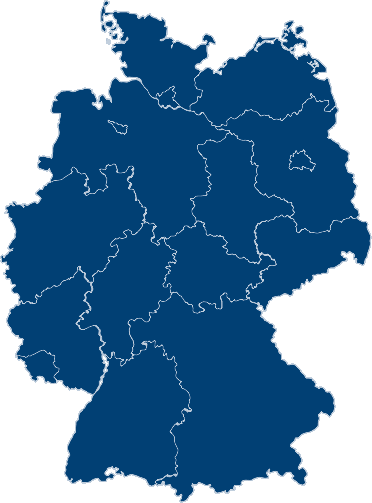 GEWERBEGEBIETE.DE
ADDRESS
Logivest GmbH
Oberanger 24
80331 Munich
Germany
T +49 89 38 88 88 52 12
F +49 89 38 88 88 529
This email address is being protected from spambots. You need JavaScript enabled to view it.
Kuno Neumeier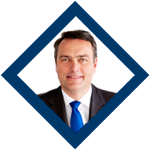 Managing Director LOGIVEST GmbH
+49 89 38 88 88 50
This email address is being protected from spambots. You need JavaScript enabled to view it.
This email address is being protected from spambots. You need JavaScript enabled to view it.
Florian Loeßer

Head of Business Development
T +49 151 57 15 23 85
This email address is being protected from spambots. You need JavaScript enabled to view it.
This email address is being protected from spambots. You need JavaScript enabled to view it.
Marco Mendes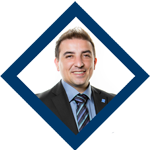 Head of BI & Data Science
+49 89 38 88 88 520
This email address is being protected from spambots. You need JavaScript enabled to view it.
This email address is being protected from spambots. You need JavaScript enabled to view it.
Christoph Rach
Senior Marketing Manager
+49 89 38 88 88 52 54
This email address is being protected from spambots. You need JavaScript enabled to view it.
This email address is being protected from spambots. You need JavaScript enabled to view it.
Petra Schlingensiepen

Head of PR
+49 89 38 88 88 52 10
This email address is being protected from spambots. You need JavaScript enabled to view it.
This email address is being protected from spambots. You need JavaScript enabled to view it.