INVESTMENT CONSULTANCY
OUR MISSION: FINDING THE PERFECT INVESTOR FOR ANY PRODUCT AND THE PERFECT PRODUCT FOR ANY INVESTOR.
During recent years, logistics property has grown to become an established asset class. At present, demand from investors is at an all-time high. This is mainly due to stable rents and relatively high returns that outperform those generated by office buildings. And, to stick with that example, total return, too, is significantly higher than for office property. Only retail property generates better results. Not to mention the fact that initial yield surpasses alternative asset classes. The comparatively small running costs make for an additional benefit. Logistics buildings are relatively simple structures that usually don't require a great amount of modernization even when tenants change – unlike office property.
Yet, the logistics industry is exceptionally heterogenic: Depending on the product or service, logistics firms have different requirements and demands regarding logistics real estate and logistics sites. Not every property or site is equally suited for the implementation of logistics processes. This is where profound logistics expertise plays a critical role in order to analyze the logistics property and assess its suitability for specific logistics segments.
We are both familiar with the strategies for a smart portfolio structure and the operational requirements businesses have with regards to logistics real estate. Thanks to our comprehensive contact network we have potential buyers and/or sellers at hand and know their investment and/or sales strategies.
You wish to...
improve liquidity through sale & lease back?
sell property from your own portfolio?
sell property as owner or asset management company?
sell single objects or packages?
purchase property for own use?
purchase property to enhance your portfolio?
No matter what your intention is, Logivest acts as your efficient and committed partner.
Please refer to our german database if you are looking for logistics property in specific regions.
We provide contacts to different types of buyers and sellers, nationally and internationally, including, but not limited to
institutional investors
private investors
family offices
developers
property fund investors
users
public authorities
INTERESTED IN OUR SERVICES?
Click here to get in touch with us.
CONTACT US
MARKT- UND STANDORTREPORT FÜR LOGISTIK-/INDUSTRIEIMMOBILIEN-INVESTMENTS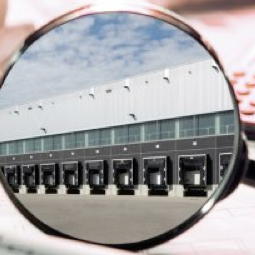 Market and site assessment for logistics/industrial property investments
The market sees enormous demand for logistics property from institutional investors like insurances or pension funds – an increasing trend. Investors are in particular attracted by the relatively high return. However, investments also bear high risks. Analyzing and narrowing these risks down reaches far beyond what standard property valuations offer.
LEARN MORE