SEISMOGRAPH FOR LOGISTICS PROPERTY
THE QUARTERLY MARKET UPDATE BY LOGIVEST OFFERS INSIGHTS ON ALL NEW LOGISTICS DEVELOPMENTS THROUGHOUT GERMANY.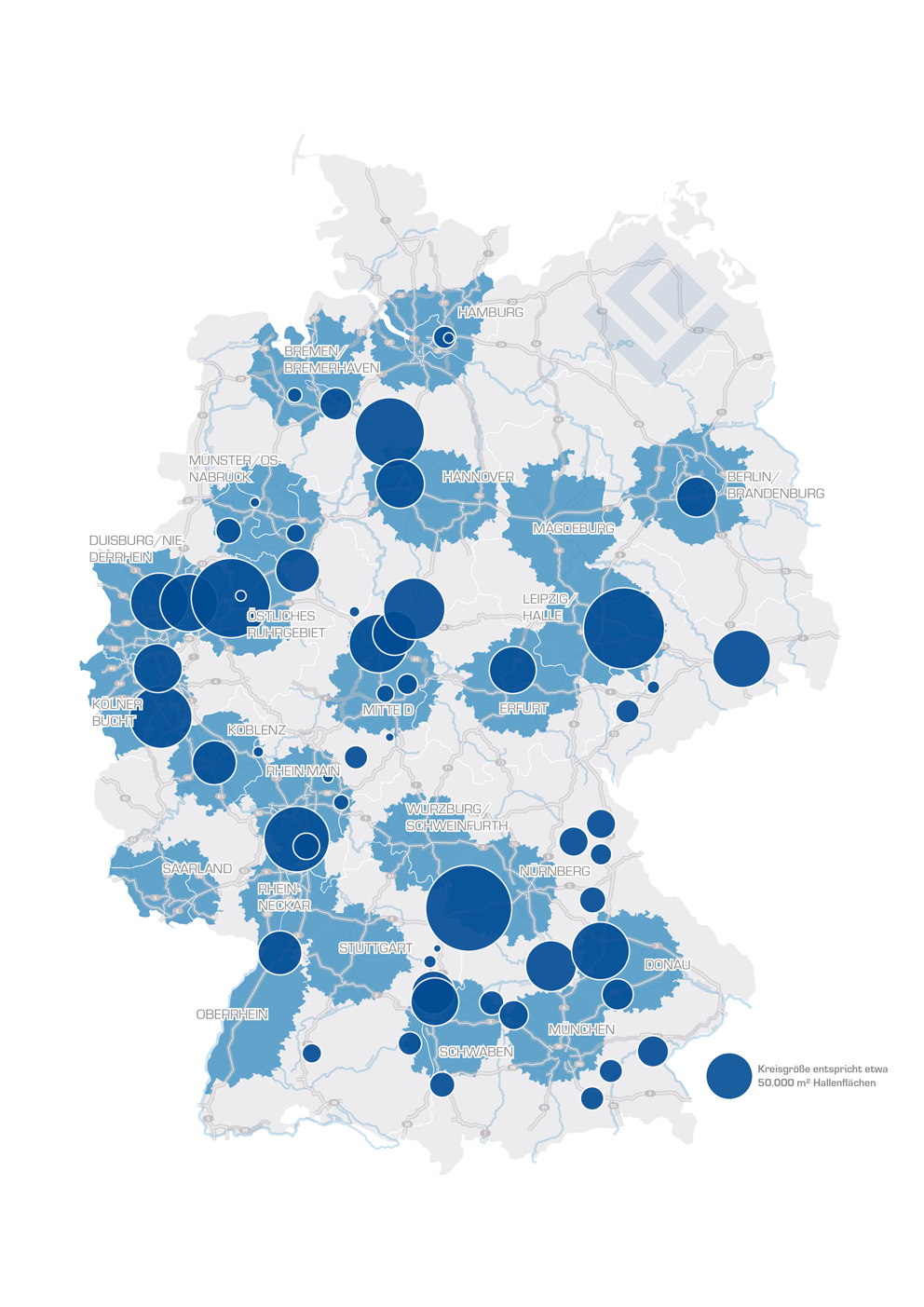 New building development logistics real estate map Q4 2018 webComprehensive information and decision-making aid for companies and investors on all aspects of logistics real estate: The logistics real estate seismograph published as a newsletter reports on current developments in the logistics real estate market throughout Germany. "The seismograph is unique in its form, as it lists new construction projects throughout Germany every three months. On the one hand, we provide regular information on location trends and compile an up-to-date ranking of the top logistics locations in Germany; on the other hand, we are continuously expanding our comprehensive location expertise," explains Kuno Neumeier, Managing Director of Logivest.
For the seismograph, all new logistics real estate construction projects are recorded and graphically processed. Once again, the Logivest experts are demonstrating their outstanding knowledge of the market and their special location expertise. The newsletter not only compares the volume of new construction with the previous quarter, but also lists concrete project developments - including the intended use of the respective properties. Companies and investors are also informed about industry-specific developments.
Contact us now to receive the most recent and future issues of the logistics property Seismograph.
Fill in the contact form on the right and you will receive a brief e-mail containing the most recent issue of the logistics property Seismograph. Future issues will follow automatically at the beginning of each quarter.