INTEGRATED LOGISTICS PROCESS CONSULTING
WE HELP ADJUST AND IMPROVE YOUR PROCESSES BASED ON YOUR INDIVIDUAL STRUCTURES.
Looking to reorganize or improve specific logistics processes for greater efficiency? We will assess the current workflows jointly with you and define measures for improvement while focusing on the smooth linking between individual departments within your company and optimum adjustment of your workflows to your company structure. With a strong background in logistics operations, we know exactly the kind of changes that are required to make logistics processes flexible and efficient.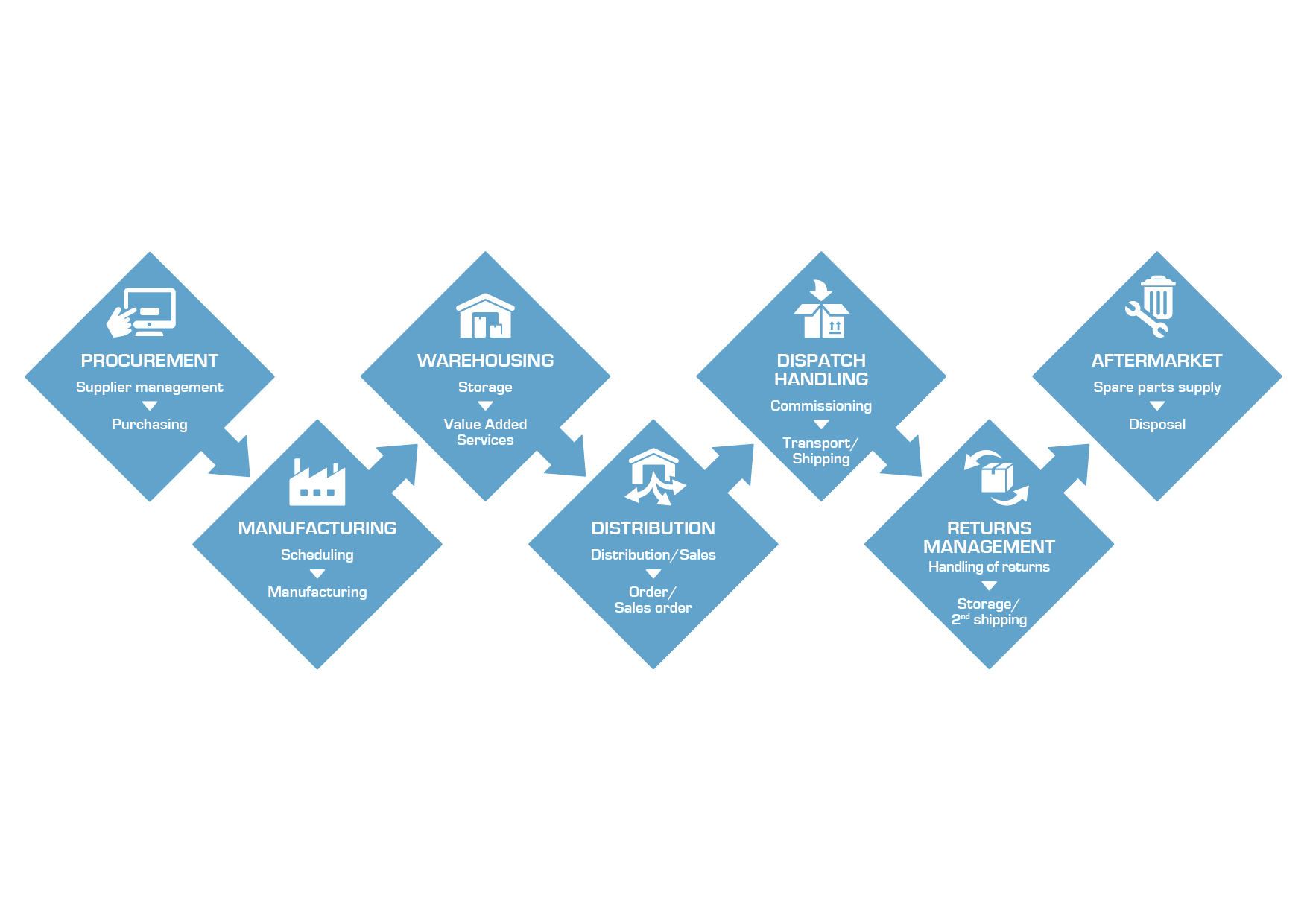 We develop and optimize logistics processes for supply chains with the following areas of specialization:
Logistics and fulfilment advisory
Order management
Warehousing and commissioning
Shipment processing
Management of accounts receivable and accounts payable
Financial merchandise management
Customer relations management
---
OUR APPROACH

01 Taking inventory
Detailed appraisal of the company's specific processes
02
Plan-versus-actual analysis
Comparison of current structures and your plans and goals
Recording of volume and process data
Development of different scenarios and options in cooperation with the client
Joint development of structured workflows and modifications
Active advice and support during implementation of these plans
07
Post-implementation advisory upon request
---
YOUR SUCCESS IS OUR SUCCESS

We consider ourselves our client's partner and co-entrepreneur. To us, this means assuming responsibility and providing up-front services. Our fee structure is therefore largely performance-based.