Again in 2017, the YoungWings project was represented by the biggest group of runners at the annual Munich Sport Scheck Run on June 25th: 200 supporters in their bright yellow jersies took the challange. And with a great result! More than 44,000 Euros could be collected for the online counseling service for young widows and widowers and their children.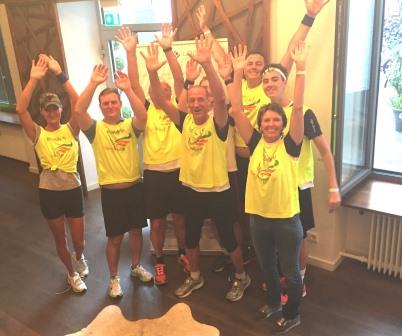 Logivest & Friends were part of the event again, the "friends" being from Rödl & Partner Nuremberg, having been committed to the Nicolaidis-YoungWings Foundation together with Logivest by tradition. Patroness of this year's YoungWings Charity Run was Olympic Champion and former ski racer Hilde Gerg.
A warm Thank You goes out to all the Logivest employees and friends who took part!